At present, the research and development of most advanced food machinery in China is still in the imitation class, and the ability of independent development is very limited. For this reason, many foreign large enterprises have introduced their own technology and components into China to process in China, thus reducing the cost and launching fierce competition with local products.
With the rapid development of food processing industry, the demand for food machinery has been greatly increased, as well as the requirements for product quality and technical level. Domestic food machinery enterprises should give full play to their advantages and strengthen their strength in pre-sale and after-sale services.
Although great achievements have been made in China's food machinery industry, many enterprises are still in the stage of imitation, improvement and combination in technology level, and have not reached the level of innovation or surpassing that of similar products in the world. At present, compared with the level of foreign food machinery, China's food machinery and equipment as a whole is less than 10 years.
Experts believe that the food machinery industry will mainly show a slow growth trend in the next five years. Generally speaking, the sales price of products will gradually decline, and the price difference of products in different regional markets will become smaller and smaller.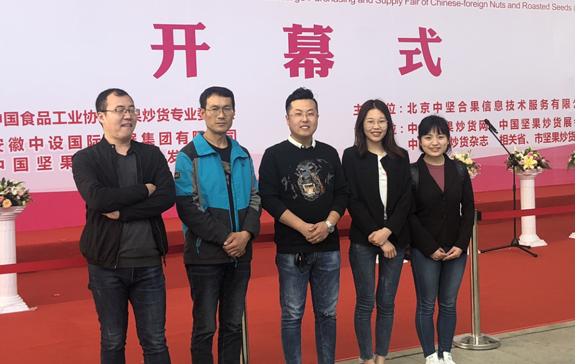 With the gradual maturity and standardization of the food machinery market, the food machinery industry will face a major integration. In the increasingly fierce market competition, small-scale enterprises with incomparable superiority in product quality will be difficult to survive. Through mergers and reorganizations, leading enterprises in the industry will emerge and occupy a considerable market share.
China has a more detailed classification of food processing machinery, including baking equipment, drying equipment, conveying equipment, sterilization equipment and so on. Later will also involve such as sealing machinery, packing machinery and other packaging machinery. At present, the export of many food processing machinery enterprises in China is increasing, but most of them stay in Southeast Asian countries, and their business to Africa, South America and other regions is still uncommon.
In fact, China's mechanical equipment performance is no less than the West, but the price is competitive. However, food machinery export enterprises need to pay attention to ensure product quality and after-sales service, prevent second-hand equipment, second-best, damage the reputation of Chinese products. Traditionally, Italy, Germany, Spain and other European countries are the main suppliers of filling machinery in Africa. European products have been widely welcomed because of their excellent quality, advanced technology and perfect after-sales service.